A Journey Into Discovering God's Purposes
Part One
INTRODUCTION
The things that will be written about in this series of articles have not come to my spiritual or mental understanding in one brilliant flash like the lightening, but rather are progressive in nature, even as I write this series fresh understanding comes. I should also say that some thoughts will be spoken of in more than one place and could also be deemed to be progressive in nature.
In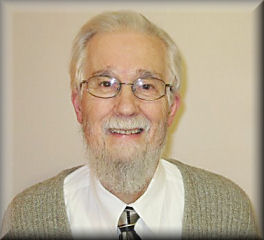 no way do I suggest that what I am now writing is the ultimate understanding in any area of truth that we will look into, or that all topics raised are fully answered. Unlike an evangelist, I once heard, who offered to sell you his teachings that explained everything in the Bible, I profess no such claim to know it all. What I have to offer is but a part of what I believe our Lord has revealed to me throughout my 70 plus years upon this earth. They have been years of much unlearning, learning and at times relearning and still knowing that it is the knowledge of the Holy One that is the absolute ultimate revelation.
We must ask, if it possible that we may have a glimpse into the Father heart of God, and a wee bit of the understanding of his glorious purposes? May we as Moses [Psalm 103:7] have some knowledge of the ways of God, and some understanding of "The Why, The How, and The What" of which our Father is doing, or even is not doing, as his purposes are being accomplished in this earth? Notice that I left out "The When," as there has been too much speculation on our Father's timing and foolish date setting. I do believe that if, in the spiritual realm, we have eyes that are opened to see, and ears to hear that we may indeed become aware of what the Spirit is progressively saying.
This series of articles will include such additional light that our Father God has given in various areas of understanding but must not be construed as my knowing it all. Nor will we codify what we have learned and seal it in a concrete box as denominational beliefs tend to be. As the years have passed by our Lord has continued to shed further light on his plans and purposes in ages past long before this world was spoken into being, and man was created.
It was in 1956 that the expectation and a brief glimpse, of his glory was planted deep within my spirit. In Numbers 14:21 we read, "But as I live, in very truth the glory of the LORD shall fill the earth." [NEB] Many today see only darkness, gloom, wickedness abounding, and fear dark schemes, such as the Illuminati that are said to want to have a New World Order. I too was once caught up in these various speculations years ago that have yet come to pass. There is only ONE behind the scenes scenario that I believe in - God working to do his will, as he raise up and puts down people, governments and nations. We must NEVER take our eyes off of the centrality of Christ. Some become so fearful that they pray for a quick exit out of this world. Our Father's plan is not escapism but people to express his love, light and glory in the often nasty here and now. He did alone raises up and puts as he wills to accomplish his purposes. His end goal is this earth being filled with his glory as the Sons of God arise. Keep your eyes on the prize.
The most significant word in Paul's Epistles is the word IN. It is from the Greek word is "EN," which is in the Greek text eighty-nine times. E.W. Bullinger defines "EN" as, "a being or remaining within, with the primary idea of rest in any place or thing." True understanding of this IN position should bring one to the end of fleshly efforts and into his REST! The writer to the Hebrews makes clear that natural Israel never entered rest, not then, not ever. This place is reserved for us, the true spiritual Israel of God. We must never forget that within the womb of natural Israel up until Jesus was born; there has always been the spiritual.
In Ephesians 1:1 Paul states that his authority as an apostle (commissioned and sent one) of Jesus Christ is BY THE WILL OF GOD. No election and no popularity contest here, it was just by the determination, purpose and resolve of God. In the time in which we now live, there is an emphasis on man centered philosophy, both in the world and the church. The will of God is assumed to be inferior to that of man. Man, or shall I say "humankind," is said to have the God given right to be a free moral agent, and the will to choose no matter how bad or wrong the choice. This effectively makes God a slave to the choices of man. What kind of "free will" does one have that is in bondage to alcohol or drugs? None! What kind of a God, whose primary nature is LOVE, permits man to choose to go to the place they call the Bible hell, an abhorrent error which came into the church from paganism when multitudes became instant Christians.
Ray Prinzing wrote in Daily Overcoming: "Sovereignty of will is the prerogative of God. Thus the exercise of all other WILLS is within the sphere of limitation, subject to HIS WILL. It is utterly impossible to operate any will outside of the ultimate, over-all circle of the will of God. If there be any power than can operate its own will against the will of God, and gain an eternal victory over God's will, then obviously God is not the omnipotent God which we know Him to be. Therefore, because He is totally sovereign, whatever happens within the workings of creation, has to ultimately be used to work out the furtherance of His plan of the ages, and while we are unable with finite minds to comprehend all of His purposes, we rightly conclude that He doeth all things well, and in due time we shall see more clearly that "I have not done without cause all that I have done in it, saith the Lord God." Ezekiel 14:23. End of quote.
Many believers are paranoid about Satan, the devil and demons. They simply do not accept and believe the fact that the devil is NOT a roaring lion; he can only pretend to be one. Nor do they believe the words of Jesus when he said in Matthew 28:18, "ALL AUTHORITY has been given to me in heaven and on earth. [NASB] They put this authority off to some age to come after the devil has had a grand time killing off all who won't bow to some supposed antichrist to come. John wrote (1 John 2:18) that the antichrists were present THEN. Anyone or anything may be an antichrist to any one of us, and take the place of the enthronement of our Lord in our lives. Our eyes should not be focussed upon various persons, or nations, including the secular state of Israel.
What happened in Job Chapter One? At a heavenly council the LORD asked Satan what he thought about Job. In response to Satan's complaints that God was giving him special protection, God twice told Satan that he could basically do as he wished to Job, his possessions and family, but not to take his life. Note it was GOD who set all of this in motion, and it was GOD whom Job knew was responsible. Never once did he, "rebuke the devil," as so many today would do. Consider Jude Verse Nine, "Yet Michael the archangel, in contending with the devil, when he disputed about the body of Moses, dared not bring against him a reviling accusation, but said, "The Lord rebuke you!" NKJV. How interesting that is! When God is the cause, you can rebuke the devil, your husband/wife, your employer, the government etc. until you are blue in the face to no avail. Rather than come to the place that Job did, and could say, "all the days of my struggle I will wait until my change comes." Job 14:14. We will do anything to escape the dealings of God in our lives because any change that comes, we want on our terms!
It has been said that Smith Wigglesworth, who was known as the "apostle of faith," awoke from his sleep one night to discover the devil sitting on the end of his bed. He simply said, "Oh it's you," and went back to sleep. How many of us would do that? Or would we begin to bind the devil and plead the blood? Our plea before God Almighty is, "Not guilty" based on the blood of Jesus, and is not to be an incantation term for protection. The question is, Is Jesus Lord or is the devil? Does Jesus have ALL power/authority? Either he does or he doesn't. If you believe Jesus does then rest in His victory as Wigglesworth did.
God is the beginning, the ultimate source from which all things originate and exist, and find their ending. The New English Bible [NEB] has Romans 11:36 this way, "SOURCE, GUIDE, and GOAL of all that is." We may have a problem understanding how, but God is working out his purposes in the earth. He has been, and remains, the Supreme One. As my father used to say, "God is still on his throne, AND, he is not about to get off." God has never surrendered his sovereignty! It is imperative that we recognize the will and rule of God above all else. When we see from our Father's viewpoint we discover the starting point is not creation, sin, the fall, or even redemption's plan. IT IS GOD HIMSELF! Our view point then is, what we are to God, and not, what kind of a servant God should be to us, or even we to him.
Following his emphasis on the will of God, Paul then says something that few actually believe as all they can see is their humanness and weaknesses. Paul's letter was addressed to THE SAINTS WHICH ARE, and that is in the present tense. It is not about those who through the Popes choice may merit sainthood after death, but who presently are saints. It is very sad that many today can only see themselves as sinners and that even though they have been saved by grace, they will always be sinners. Frankly, WE ARE SAINTS by GRACE! Grace is much more than unmerited favor. It is the divine enablement of God at work in our lives. We are NOW "believers incorporate in Christ Jesus." WOW! We are IN Christ and therefore saints now.
Paul often greeted the saints with what I would call an expression from the heart of God. "GRACE to you and PEACE from God our Father and the Lord Jesus Christ." This speaks of the power, the divine enablement, of God so that we know we are not dependent upon our own ability to walk the Christian life. PEACE is our lifestyle, not worry or fear, for it is ALL of Him and not dependant one wee bit on you or me. The grace of God establishes the kingdom of peace within where Christ reigns as the true "Christian life.".
My prayer is that as our Lord has open the eyes of my spirit, and in time my thinking, to a fuller understanding of Christ Jesus, that where required yours eyes and understanding will also be open to be taught of the Spirit of our Lord.