To Celebrate Christmas or Not?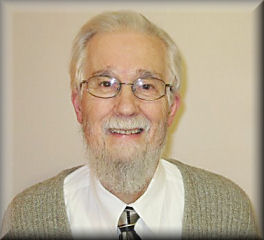 The question of whether or not one should be involvement in the December 25th event we call CHRISTMAS, is something that I struggled with for years. It was more than spending money we couldn't afford for our children's presents, but rather the fact that one can clearly prove several things that would make one wonder about being part of this annual event. So, the question is, "To celebrate Christmas or not?"
While the scripture gives two accounts relating to the birth of Jesus, there is nothing remotely suggesting that we should celebrate what some call, "Jesus birthday." That he was born, "Emanuel, - God with us," is indeed marvelous! We however do not worship the "babe in the manger." It seems clear that the event didn't take place in the middle of winter, and that the celebration we now have is connected to the time of year when the pagan world celebrated the birth of some of its gods. How unchristian I thought to have anything to do with this seemingly pagan event that came into the church around the third to the forth century.
Let's pause for a moment to see how pagan we are in today's world, and some of the things we accept as normal. Do you know that the names of our days and months are pagan in origin? Sunday, was dedicated to sun god worship; Monday, to moon god worship; Tuesday, to worship of Tiwes daeg the day of Tiw the god of war. January was named after Janus an old Latin deity, the god of the sun; May, was named in honor of the goddess Maia, daughter of Atlas and mother of Mercury by Jupiter, and February was named after a Roman festival or purification. How shall we replace them?
Without examining the whole list of day and month names, I believe it is enough to say that there is higher truth for us to minister than spending time saving, or beating down, folks over whether or not to celebrate, Christmas, Easter (after Astarte fertility god), etc. There are some who present a judgmental attitude toward the "less enlightened," which seems un-christ-like. Frankly, do what you are at peace about and respect those who are different in all aspects of life.
It was in the min 1950's that I recall hearing, "If it was sin then when did it become all right?" These Pentecostal preachers were referring back to the many years when everything was considered to be sin, and most still was even then. There are things the scripture is clear about, however, a large amount of the so-called sin, was a personal matter being projected onto everyone. I can recall that reading a newspaper on Sunday was sin. It may have bothered someone's spiritual walk, but very few, yet many suffered because of this legalism in the vain attempt to be holy or to have more power.
There is something unique about December 25th. Since December 21st is the day when "the sun then apparently stands still in its northward or southward motion." [Webster's 1913 Dictionary] This is called the "winter solstice," after which daylight gradually increases until the summer solstice in June. The light has begun to increase by December 25th. A lot of folks do get happy about there being more day light.
One is reminded of the words of the prophet Isaiah, "Arise, shine for your light has come." Indeed Jesus the Light of the Word has come, whatever day it was, it was God's new day for us! He came to bring us from darkness into his glorious light. Hallelujah! This "winter solstice" turning point speaks to us of the fact that, "He rescued us from the domain of darkness, and transferred us to the kingdom of His beloved Son," [Colossians 1:13], yes a kingdom of light - His light!
Those opposed to the celebration of Christmas will point out that fact that many of the things that form a part of it, such as the Christmas tree, the lights, Santa Claus, etc. can all be traced to paganism. (I've got, "The Two Babylons" by Hislop) Does all of this really matter when we know that the evergreen tree speaks of an all season LIFE? [Revelation 22:2, Galatians 3:13] Do not the lights speak of the LIGHT of the World - Jesus? [John 8:12]
The fact that Jesus was born, even as the prophets said he would be, is something to rejoice about. We don't stop there, but rejoice in his life, his death, his resurrection, his ascension to the right hand of our Father, his glorification and Lordship! This is what we celebrate, which includes US IN CHRIST dying, being resurrected, ascending in spirit to the right hand of our Father where we are "seated in heavenly places." The Holy Spirit has been poured upon us as proof that this is so (Acts 2:33-36). We have much to look forward to, as we rejoice that all of this is a part of our Father's plan to restore all of the creation to himself.
Joy to the world, our Lord has come! What a majestic announcement! There's actually something wonderful about the Christmas season as a witness to the world. Certainly the western world has made a major commercial event of it, and the Santa Claus myth is told as truth to even the children of those who should know better, however, for most it is a time of love, goodwill and joy, and all because Jesus came.
My childhood memories include Christmas 1943 when the best my parents could give me were cardboard trains and castles. Every year our Sunday School would have a Christmas program where everyone participated in one form or another. Some of those recitations were awful, but the bag of candy after was great. What lingers the most is the singing of Christmas carols. Carols are joyful songs that even can be danced to, telling us a story. While part of the theology may be imperfect, as is the case with many hymns songs and choruses, the central truth always was that God loves us and sent his son, to live among us having our limitations in order to bring us with him to our Father.
When the annual Christmas tree was placed in front of Toronto's City Hall a few years ago, it was called the politically correct name of: "holiday tree." It didn't take long for the Jewish mayor to get that changed, and he was very emphatic that it was a Christmas Tree. Some folks fuss about Christ being taken out of Christmas, or that he is the "reason for the season" since it is so commercialized. How about just relaxing and letting the love of Christ shine through you?
May every day be a celebration of the coming of Christ, not only into this world, but into our lives. I am reminded that as he held the infant Jesus in his arms, Simeon said, "My eyes have seen Your salvation." (Luke 2:30) May these prophetic words shine into our hearts and grow until the fullness of he who is SALVATION arises in all of his glory within all of us!
In the words of the old carol; "O come let us adore Him, O come let us adore Him, O come let us adore Him, Christ, the Lord." Let us worship! Rejoice and be blest for Christmas 2009!