Shake - Rattle - Roll - Who Is In Charge?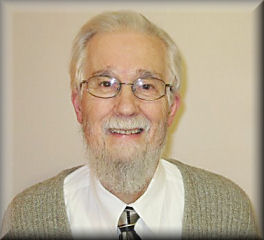 When things in life go, shake, rattle and roll, it is amazing how many believers quickly become fainthearted in the midst of adversity. We become like the Children of Israel in the wilderness, who complained about their lot and longed to go back to Egypt for, "cucumbers and the melons and the leeks, onions and garlic," forgetting the whips and slavery they were delivered from. What a "pity party" they had!
When disaster strikes some say, "There is no God," call on God, or curse God. Insurance companies call it a weather disaster, "An act of God." Many Christians blame the devil, thinking, "How can it be God?" Even when scripture indicate otherwise, we still prefer to blame sinful men, the curse, or the Number One Fall Guy. Satan rightly gets a lot of blame, but is he guilty of all charges against him?
If there is a problem in someone's life, many believe it is the devil, and the religious troops are rallied to go into "spiritual warfare." It is taught that Satan IS now presently "a roaring lion seeking to devour." 1 Peter 5:8 says, "Your adversary, the devil, prowls around LIKE a roaring lion, seeking someone to devour." This word "like" or "as" does not mean that it IS so, but is a descriptive concept. Be clear on one thing, Satan is NOT a lion, but a defeated foe! He is however, still filling the roll of adversary that God set for him to do. It is Jesus who is the LION of the tribe of Judah! Remember, "the Lion that is from the tribe of Judah, the Root of David, HAS OVERCOME." (Revelation 4:7).
The problem is, we tend to worship TWO GOD. This comes from pagan dualism. The Good God we call our Heavenly Father. The bad god we call Satan. This theology has the devil as equal to, or more powerful than our God, and we sometimes think that God is having a problem to rein him in. We see evil in the world, and guess who gets the blame? The question is, "WHO is in control the LORD GOD ALMIGHTY, or Satan?"
Could it be, that the Almighty is actually in control of ALL things, and NOTHING happens outside of his purposes? Did He just leave everything to chance, and human choice? The concept of Deity actually exercising control and this by his predetermination, is not acceptable to many because we really worship the MAN EXALTING, GOD DIMINISHING, doctrine of "free will." Whatever limited choice we have, fits into the plans and purposes of God, and therefore will exalt him.
Oswald Chambers wrote in, Baffled to Fight Better, "Job suffered according to the will of God; he never knew the preface to his story." There was NO FREE WILL here and it is important to understand when we realize that God actually set Job up for Satan to test. God said to Satan twice, "Have you considered my servant Job?" (Job 1:8 and 2:3) So, Who was in charge? Did the devil drive Jesus into the wilderness to be tested? NO! The Spirit did!
J.I. Packer wrote in Knowing God, "For more than three centuries the naturalistic leaven in the Renaissance outlook has been working like a cancer in Western thought. Seventeenth-century Arminians and Deists, - came to deny, - that God's control of His world was either direct or complete, and theology, philosophy and science have for the most part combined to maintain that denial ever since."
Psalm 103:19 reads, "The Lord has established His throne in the heavens, and HIS SOVEREIGNTY RULES OVER ALL." This is kingdom authority, the authority of the Kingdom of God. Notice that there is no limitation, which Psalm 115:3 confirms. "But our God is in heaven; He does whatever He pleases."
Dare we accept Isaiah 45:5-7 as God's word? "I am the LORD, and there is no other; Besides Me there is no God. I will gird you, though you have not known Me; That men may know from the rising to the setting of the sun that there is no one besides Me. I am the LORD, and there is no other, The One forming LIGHT and creating DARKNESS, Causing WELL-BEING and creating CALAMITY; I am the LORD WHO DOES ALL THESE THINGS." The word CALAMITY, from the Hebrew "ra," may be translated: EVIL, adversity, affliction, harm, distress and trouble. The sovereignty expressed here is contrary to the HUMANISTIC SELF-DEIFICATION, present in most of Christendom showing that we still believe the serpents line of "you will be like God, knowing good and evil."
Psalm 66:10-11 tells of the dealings of God, "For YOU have TRIED us, O God; YOU have REFINED us as silver is REFINED." (The process requires a very high heat) "YOU brought us into the NET; YOU laid AN OPPRESSIVE BURDEN upon our loins." The Hebrew word for "oppressive" is muw`aqah, and means, pressure, distress and affliction.
The poem, called "Pressed" that my father sent to me back in 1953 comes to mind.
Pressed out of measure, and pressed to all length,
Pressed so intently, it seems beyond strength,
Pressed in the body, and pressed in the soul,
Pressed in the mind, till the dark surges roll,
Pressure by foe, and pressure by friends,
Pressure on pressure, till life nearly ends.

Pressed into knowing no helper but God,
Pressed into loving the staff and the rod,
Pressed into liberty, where nothing clings,
Pressed into faith, for impossible things,
Pressed into living, a LIFE IN THE LORD,
Pressed into living, a CHRIST LIFE outpoured.
When we go through the fiery testing know and everything seems to be shaking, remember our God is with us. Our "God is a consuming fire" and he is consuming the dross in each of us. He reduces us to basic elements, like fire does, in order that he can build us into the image of his Son, and bring us to full sonship.
Remember that no matter what happens in our lives, or the world around us, GOD HAS NEVER SURRENDERED HIS SOVEREIGNTY. He remains in control! The reality is, he is the One who knows the end from the beginning, the sometimes nasty now, and is working out His plans and purposes in the earth and in our personal earth.