OUT OF DARKNESS - LIGHT - LIFE - GLORY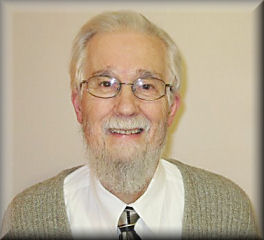 "For it is God who commanded light to shine out of darkness who has shone in our hearts to give the light of the knowledge of God in the face of Jesus Christ." NAU
"For the same God who said, 'Out of darkness let light shine', has caused his light to shine within us, to give the light of revelation - the revelation of the glory of God in the face of Jesus Christ." (NEB 2 Corinthians 4:6)
How can light shine out of darkness? Is not darkness the absence of light? In Genesis 1:3 God spoke into the darkness and chaos (verse 3), "LET THERE BE LIGHT." Light as we know it came into being.
The composition of light is of interest as it is composed of seven (the number of spiritual perfection or completeness) elements which make up the electromagnetic spectrum. They are, gamma rays, x-rays, infrared rays, ultra violet rays, microwave rays, radio wave rays and visible light. LIGHT THEREFORE EQUALS ENERGY. It also is composed of sound.
Visible light is composed of "seven" colors according to wave length, red, orange, yellow, green, blue, indigo and violet which gives us white light.
Each color also corresponds to a particular note of music: "the seven notes of music and the seven colors, each note having its correlative color, - - viz. C = red, D = orange, E = yellow, F = green, G = blue, A = indigo, B = violet, so that discords and harmonies correspond in sound and color." (E.W. Bullinger Concordance & Numbers in Scripture)
With these things in mind we realize the value and importance of LIGHT in the Bible and of Christ the Light of the world, the all powerful Divine energy.
To understand how light can "shine out of darkness" requires a understanding of the darkness in the text verse. The best Bible hermeneutics (method of interpretation) is to compare Scripture with Scripture. However, there an interpretation of the Spirit that is even better.
Romans 1:21 reads: "foolish hearts were darkened." Ephesians 4:18 adds, "For you once were darkness, but now are light in the Lord." 1 Peter 2:9 confirms this: "who called you out of darkness into His marvellous light. "Clearly man outside of Christ has darkness in his spirit, or his inner man. John wrote: "God is light and in Him is no darkness at all." (1 John 1:5) And in (2:8) "the darkness is passing away, and the true light is already shining." These facts indicate we could paraphrase par of 2 Corinthians 4:6 to read, "Out of the place that was once darkness, Christ the light shines."
Christ who is The Light entered our darkened hearts, and now as our LIGHT source is giving us the revelation of the GLORY GOD as we behold THE FACE OF JESUS. Verse 18 of the Third chapter reads, "But we all with unveiled face, beholding - - the glory of the Lord, are being TRANSFORMED into the same IMAGE - -."
Our faces can be unveiled because the glory we are receiving is not fading as was that of Moses, (vs 13) who had to veil his face so that the Israelites could not see the passing of the temporary glory. "Christ in you the hope of glory, "(Colossians 1:27) is for every child of God who enters into the inheritance provided in Christ. The Williams Translation puts it this way, "Christ in you the hope of your glorification."
The GLORY is NOT heaven, or a big mist, or cloud. It is the very indwelling of Christ who imparts His nature, character and presence into us.
1. Where do we have this treasure?
2. It is in our earthen vessels. (2 Corinthians 4:7-18)
3. Why earthen vessels?
4. So that the credit all belongs to God and no flesh can take the glory.
5. The treasure is Christ in you! In ALL of US for the word "YOU" is in the PLURAL.
Notice the change of emphasis in verses 7 to 11 of 2 Corinthians Four. We read of being pressed, perplexed, persecuted, being struck down and being delivered to death. Not what one would call a positive confession. However, the CONTRAST to this is, not being crushed, not in despair, not forsaken, not destroyed, and of entering into a dimension of life in our mortal flesh. Clearly a change is happening to the earthen vessel.
John the Baptist put it this way (John 3:30). "He must increase, but I (must) decrease." NOTE the order, The INCREASE of CHRIST brings the DECREASE of SELF. This is contrary to popular teaching that emphasise what man must do to obtain, or be better. It has even been prophesied in error. It is Christ life overcoming death. The spiritual overcoming the carnal, natural man.
M.R. Vincent in his Word Studies tells a story about an earthen vessel. "Herodotus says of the king of Persia: "The great king stores away the tribute which he receives after this fashion: he melts it down, and, while it is in a liquid state, runs it into earthen vessels, which are afterwards removed, leaving the metal in a solid mass." The gold is poured into the earthen vessel. When the vessel is removed, the gold may be seen.
As CHRIST WHO IS LIGHT-ENERGY-ALL POWER, increases in us, the increase creates pressures (tribulations - Greek, THLIPSIS #2347) that are designed to break the vessel so that He alone may be seen. Verse 14 says an, "eternal WEIGHT of glory." HIS increase brings us to an end of our carnal/fleshly ways, and defeats Satan's influence which comes in the realm of human reasoning.
In Romans 5:2 we, "rejoice in hope of the glory of God." This gives us the grace to "glory in tribulations." (Vs. 3) Why? The end result is perseverance, character, and hope. The end result may be found in Colossians 3:4 "When Christ who is our life appears (is uncovered), then you also will appear with Him in glory." Our prayer is as the words of the following chorus whose composer unknown.
His glory is filling His temple, There's light in the face of Christ, In sons there is coming expression, Of the indwelling Prince of Life, We're beholding the King in His glory, In the light that the Spirit brings, All the heavens and earth shall worship Him, For He is the King of Kings