BE MY OWN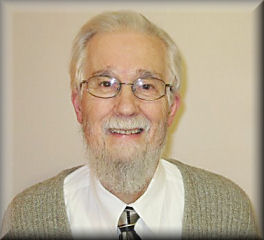 "He who has an ear, let him hear what the Spirit is saying to the churches."
Early one morning the word of an old chorus began to go through my mind. It is one that speaks of relationship. It began, "Be my own, my very own."
It is so easy in these days to be caught up in activities. My son has expressed concern about the many things that his church expects of him. It seems that the plan is to wear the saints of God out until they can't function properly in the daily responsibilities of life as well as keep them broke. However, more importantly keep them so busy that they lose track of who their LORD really is. Is the shepherd - pastor our Lord, or is the LORD OUR SHEPHERD?
Some years ago I had a book about priorities. It suggested that most Christians place God at the top, then church, followed by their job and lastly family. The author correctly believed that God should be first then, family, job and church. What? Church last? But why? Perhaps the spiritual life the saints is not dependant upon religious gathering, regardless of how god they may be, but rather upon the fellowship of the Spirit as we receive the life of Christ individually or corporately with two or more of us. Now, I am well aware of "not forsaking the assembling of ourselves together," having used it many times and the possible real meaning may be different than what be have been taught to believe, but that is for another time.
Our spiritual lives are based upon a living relationship with our living Lord. When church fits into this, it is simply a part of his life. When it is a long list of activities, which may or may not be good, they tend to produce death and bondage. Many of God's saints are worn out from a multitude of church activities, and made to fee guilty if they don't participate.
Anything done outside of RELATIONSHIP is RELIGION, and it brings DEATH! Religion comes from "re" meaning "back again" and "ligre" bondage. Religion is a return to bondage. Christ came to set us FREE.
There is something else that can disrupt with our relationship. When we begin to see some fresh aspect of truth it is very easy to make it the Alpha and Omega of our lives and our spiritual walk. When Paul spoke to the Ephesian elders (Acts 20:27) he said, "For I have not shunned to declare to you the WHOLE COUNSEL of God." It is imperative that we declare all aspects of truth. It is easy to "ride a hobby horse" as it were, but what is good food for us, may choke our less mature brothers and sisters.
In a writing of many years ago I wrote of the call to "Come Away My Beloved," from the Song of Solomon which at times we all need to do. It is so easy to get caught up in worship, teaching, devotions, and more and miss Christ the Living Bread. Many, many years ago there was a chorus called, "He is all I need." A couple brothers from the US west coast had a better version."He is all I want," which really speaks much to where we are at in our lives! The Psalmist wrote, "As the deer pants for the water brooks, so my soul pants for you, O God. My soul thirsts for God, for the living God; when shall I come and appear before God?" (Psalm 42:1-2)
Is there that hunger, that longing in each one of us? Along the journey our Lord takes us, it is easy to assume that we have arrived when we but stop at an oasis.
As one song writer of old wrote, "Christ is my Meat, Christ is my Drink, my Medicine and my Health; my Portion, mine Inheritance, yea, all my boundless Wealth." Can that be said of any of us?
Now I will leave you with the following chorus that inspired this writing.
I will give you the riches of my glory,
I will write your name upon a new white stone,
I will lead you in paths everlasting,
All of this I've preserved for My own.
Chorus:
Be My own, My very own,
Be My own, My very own.
And I'll give you the riches of my glory,
Ask I ask is for you to be My own.
Are we hearing the voice calling, "Rise up my darling; my fairest, come away." It is only out of relationship with Christ that He speaks to us by His Spirit, and when and as he speaks we need to be hearing the voice of our Beloved for we are HIS OWN.