Reflections on Colossians 1:15-22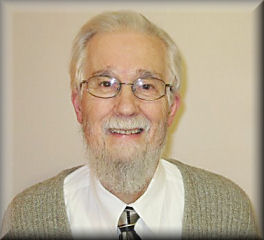 The following was originally a brief outline that I used once to teach the truths contained in Colossians 1:15-23. This is not written as an article, but more as a springboard to allow our Father to speak to our hearts with some of the thoughts shared.
We note that within verses 15-20 the Greek word PAS #3956 (and it's different forms), which means ALL, or EVERY, is used EIGHT times. EIGHT we know, is the number of RESURRECTION and REGENERATION. It speaks of a NEW BEGINNING.
Our study begins at Verse Fifteen: "He is the IMAGE of the INVISIBLE God, the FIRSTBORN of ALL creation." (NAU) "He is the image of the invisible God; his is the primacy over all created things." (NEB)
God is Spirit. The Son is the revelation of His INVISIBLE IMAGE. He is the Father revealed. Jesus said in John 14:9, "He who has seen Me has seen the Father." John 10:30: "I and the Father are one." ONE - means, a unity. John 10:38: "the Father is in Me, and I in the Father." One in mind, purpose and will.
The word FIRSTBORN speaks to us of the eternal sonship of Jesus Christ. He was, and is, our Father's PATTERN SON. The purpose of a pattern is to reproduce more that are in the likeness of the pattern.
"Being found in appearance as a man, He humbled Himself by becoming obedient to the point of death, even death on a cross. For this reason also, God highly exalted Him, and bestowed on Him the name which is above every name," (Philippians 2:8-9 NAU)
Revelation 3:14 "To the angel of the church in Laodicea write: the Amen, the faithful and true witness, the beginning of the creation of God," (NAU) "the prime source of all God's creation." (NEB)
It may be said that the FIRSTBORN or the BEGINNING, is the ORIGIN, and ORIGINATOR of the creation of God.
Verse 16: "For by HIM ALL (pas) things were CREATED, both in the heavens and on earth, visible and invisible, whether thrones or dominions or rulers or authorities - - ALL things have been created through Him and FOR Him." NOTE: ALL - IN heaven, ON earth, visible, invisible etc, INCLUDING - rulers - thrones.
John 1:1-3 "In the beginning was the Word, and the Word was with God, and the Word was God. He was in the beginning with God. ALL things came into being through Him, and apart from Him nothing came into being that has come into being." The NEB begins with, "When all things began, the Word already was."
Romans 11:36 "For from Him and through Him and to Him are ALL things. To Him be the GLORY forever. Amen." This is Divine circularity. I like the way that the NEB puts it, "Source, Guide, and Goal of all that is." In nature, the water rises from the sea or large body of water, descends to the earth as rain, runs down streams and rivers to the sea and then ascends to the clouds again, which is a system of circularity.
Verse 17: "He is BEFORE ALL things, and in Him ALL things hold together." (NAB) "And he exists before everything, and all this are held together in him." (NEB) He ALWAYS has existed. ALL CONSISTS, or are held together in Christ. NOTHING is apart from our Father's plan in CHRIST.
Verse 18: "He is also HEAD of the body, the church; and He is the beginning, the FIRSTBORN from the DEAD, so that He Himself will come to have first place in everything (pas - ALL)."THE HEAD - a head without a body is abnormal. The church is His body, the expression of His life which may receive.
Revelation 1:5 "the firstborn of the dead." Jonathan Mitchell puts it, "the Firstborn of (pertaining to) the dead ones:"
Romans 1:4 "Who was declared the Son of God with power by the resurrection from the dead." (NAU) "he was declared Son of God by an mighty act in that he rose from the dead." (NEB)
FIRSTBORN from the DEAD, or of the dead. NOT the first raised from the dead, but the first RESURRECTED with RESURRECTION life, NEVER to die again.
Verse 19: "For it was the Father's good pleasure for ALL the FULLNESS to dwell in Him," The NEB says, "For in him the complete being of God, by God's own choice, came to dwell."
FULLNESS #4138 pleroma - the whole, the ALL SEE: Colossians 2:9-10 He is the fullness and we are full made complete IN Him.
Verse 20: "and through Him to reconcile ALL things to Himself, having made peace through the blood of His cross; through Him, I say whether things ON earth or things IN heaven." (the heavenly or, spirit realm) The NEB puts it this way, "Through him God chose to reconcile the whole universe to himself - - - to reconcile all things, whether on earth, or in heave, through him alone."
RECONCILE #604 apokatallasso - to reconcile fully, to change from one condition to another. AND to put away all enmity/warfare. Apokatallasso is only used in Colossians 1:20, 22 and Ephesians 2:16
Verse 21: "And although you were formerly alienated and hostile in mind, engaged in evil deeds," This is indeed the case, which in truth is fulfilment of God's plan. Let me first say that man still has personal responsibility for his actions, and the blood of Jesus will and has dealt with them. The Weymouth NT reads, "For the Creation fell into subjection to failure and unreality (not of its own choice, but by the will of Him who so subjected it).
Verse 22: "yet He has now reconciled (604 - apokallasso) you in His fleshly body through death, in order to present you before Him holy and blameless and beyond reproach –" This was not mans doing, it was God's doing all the way, and with the purpose to do a special work in us to bring forth more praise and glory to him who was, is, and is to be. Hallelujah!
Romans 5:10 "For if while we were enemies WE WERE RECONCILED to God through the death of His son, much more having been reconciled, we shall be saved by/in His life." (NAU) The Concordant NT reads, "For if, being enemies, we were conciliated to God through the death of His Son, much rather, being conciliated, we shall be saved in His life."
THREE POINTS:
1. DEATH for all - ALL who have ever lived or will yet live, DIED when Jesus died as we were included in His death. This is not just believers, but all mankind.

2. All RECONCILED - being IN Christ, our Father only sees Christ. The old man Adam is DEAD! And our Father can see is CHRIST!
We are Both IN Christ and He is in us. To be in Christ and for Christ to be in us, is like a sponge that is in the water - in Christ, and full of water - Christ in us.

3. All to be SAVED by His LIFE. John 1:4 "In Him is life, and the life was the light of men." John 14:19 " - - Because I live, you will live also." 1 Corinthians 15:22 "For as in Adam all die, so also in Christ ALL will be made alive." Concordant NT - "For even as, in Adam, all are dying, thus also, in Christ, shall all be vivified."
Williams NT - "For just as all men by virtue of their decent from Adam, so all such are in union with Christ will to be made to live again."
Weymouth - "For just as through Adam all die, so also through Christ all will be made alive again."
William Barclay said: "Our unity with Christ is just as real as our unity with Adam and this unity destroys the evil effect of the old." WOW!!
And Barclay also said, "As God sent forth His Son to redeem the world so in the end God will receive back a world redeemed, and then there will be nothing in heaven or in earth outside the love and the power of God."
The words of an old chorus comes to mind:
Father our very own Father,
Creator of every man,
Bring forth thy promised salvation,
In the earth fulfill your plan.