CHANGED: But - When and How?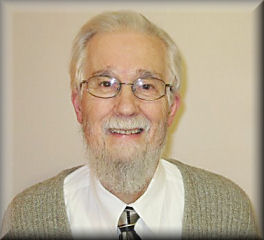 An old song was on my mind upon awaking one morning, "Changed in the twinkling of an eye." Wow! I really like the idea of instant change with no trials or tribulations, pain or sorrow. This song is based on 1 Corinthians 15:51-52. BUT, for most of us living in the sometimes nasty NOW, change is not so quick. Our prayer most often is, "Lord hasten the day."And, "Get me out of this mess, sooner, not later please, and hurry up I can't take any more."
True CHANGE is based upon REVELATION. Then, the revelation must do its work within. That is, the Logos does a work of refining. Frankly, this may not always seem so spiritual to us. We will take a look into Isaiah Six where it is clearly spiritual first and the application after.
We find that the prophet had a revelation of our Lord following the death of King Uzziah. No doubt he was in awe at the sight of the Seraphim, and if he were one of us, the shock of the proclamation the angels made must have been overwhelming, "Holy, Holy, Holy, is the LORD of hosts, the whole earth is full of His glory." No!!! Our reaction would be that this just wasn't so. We look about and see all manner of things that we believe conflict with this proclamation. We see NO GLORY. We see, darkness, wickedness, devils and demons. Clearly we judge by the old nature, and not the new Christ nature within. BUT, this was not a statement of what might be some day, BUT a PRESENT REALITY in God.
The result of all of this is a revelation of God that Isaiah needed. This glory of God produced in him the need for change. Change came about God's way, and with a hot coal from off of the altar.
John the Baptist stated concerning Jesus, "He must increase, I (must) decrease." (John 3:30) Now a strange thing happens when most read this verse. The assumption is made that SELF must decrease, which is true, BUT, what is said is that Self must decrease BEFORE Christ can increase. This is NOT what John said, and it is the way of mans religious efforts. It is the INCREASE of CHRIST that brings the DECREASE of SELF and not the other way.
If you have a bottle that has nothing in it but air, how do you eliminate the air? Simple you would say, "Just pour something in." So as you pour water in you cause the air to leave. As Christ, the Water of Life, fill your vessel, your life, the increase of the Christ life, deals with the carnal man resulting in decrease. God's way is so simple that religion misses it!
Our Father is producing not just a family, but a host of sons from within the Body of Christ. It is instructive to us that Jesus of whom no sin or fault could be found, was tested, and tried and came through victorious. We are reminded of Hebrews 12:5-8, "My son, do not regard lightly the discipline of the Lord, - - for those whom the Lord loves he disciplines, and he scourges every son whom He receives." This is a part of the process of coming into the image of Christ, that is, part of the process of coming into sonship.
In the Book of Job we read, "What is man that you magnify him, and that you are concerned about him, That you examine him every morning and TRY him every moment? (Job 7:17-18) The word "try" comes from the Hebrew "bachan," which has the meaning of, "to test as metals." Now we know that metals are tested by FIRE which results in purification.
In 1983, as I was recovering from burnout building a religious abomination, a brother gave me the following verse. "But He knows the way I take; when He has TRIED me, I shall come forth as gold."(Job 23:10) The Hebrew word for "tried" is "bachan." The process of purification of gold involved the heating of the gold until the dross can be skimmed off. This is repeated until the dross is gone and only pure gold remains.
Some years a prophecy was given that I had a theological problem with. We know that we are "earthen vessels," and as such we have The Treasure - CHRIST within, but we are still earthen vessels. However, the prophecy I refer to, spoke of the vessel going through a great testing process, and in the end the vessel became PURE GOLD. What happened? The overwhelming LIFE OF CHRIST within overwhelmed the earthen vessel, until it became AS HE IS. That understanding solved my theological problem.
When we read the story of Job, it is easy to get lost in the negativity of his "buddies," as well as Job. BUT, in the midst of it all, something was happening in Job, and the end result was well worth it.
Now in Job 14:14, the question is asked, "If a man dies, will he live (again)? All the days of my struggle I will wait until my CHANGE COMES."
During the days of Job's "struggle" it was in the "appointed time" that a process of change was taking place. The word for CHANGE has the meaning of, alteration or of exchanging. Job was like that caterpillar that found itself in a cocoon. It was there for a purpose and it had to remain for the full time. The day would come when it would begin to struggle to get out. If someone should try to help it, they would kill the emerging butterfly because the process of metamorphosis was not completed. It had to go through the full process. When God has us in a cocoon, it is so easy to want to get help to get out, BUT this derails God's work in that persons life. Complete CHANGE does come in the fullness of time and only then.
2 Corinthians 3:18 reads, "But we all, with unveiled face, beholding as in a mirror the glory of the Lord, are being TRANSFORMED (metamorphoo) into the same image from glory to glory, as from the Lord the Spirit." As we behold Christ we are transformed, we are changed into His Glorious image.