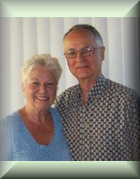 Having the Son
By John Gavazzoni
God means for us to possess His Son. Imagine that: having the only-begotten of the Father as a personal possession! We might speak of having all kinds of things, but to dare to speak of having God's Son issues us into Holy Ground. Yet this was the essential message that John left with us in his first epistle. I ask the reader to study carefully 1Jn. 5: 11 through 21.
From the KJV: "And this is the record, that God has given us eternal life, and this life is in His Son. He that hath the Son hath life; and He that hath not the Son hath not life." (vss. 11 and 12) [Note: the Greek reads "eonian life," rather than "eternal life."]
Reading on to vs 21, we have John warning believers to keep themselves from idols, which would seem to the casual reader to be a statement out of context, but what the beloved apostle is saying is that to claim any right standing before God other than having His Son amounts to idolatry.
The Son cannot be had if He has left us for some far-off heaven. He must be present to be had...present with us, among us, and in us. Granted, from that place, the dynamic of His owned Presence includes His continuing unveiling to those who have Him, but that in no way detracts from us having the Son now.
As I've noted in other articles, the concern of the Twelve was that their hearers had received the Holy Spirit, which reception Paul expounds upon asserting that, that reception was the reception of Christ Himself as the believer's indwelling life. John comes along tracing the above administration to the Father's intention to give us His Son to be had, to be possessed by us. Oh, yes, "I am my Beloved's..." But wonderfully so, "And He is mine." (From the Song of Songs.)
The sense of having the Son is about having Him experientially in one's life, having Him in Holy Communion: "Behold, I stand at the door and knock. If any man hear my voice and open the door, I will come into him and sup with Him and he with Me."
Imagine calling a friend to chat, and have him excitedly rave: "The Son of God is here. Right here sitting with me. He's supping with me, and I with him. You'll understand when I say I can't talk with you at the moment."
Take off your shoes, dear fellow believer, for this is, indeed, Holy Ground. "For God so loved the world that He gave..." Gave what? Gave His Son, and "He has sent the Spirit of His Son into our hearts, crying Abba, Father." Might we dare say that to claim this Gift to have been removed from us until He returns has at least some measure of idolatry about it?
From being had by us, the Son goes on to have us totally. God's great desire and purpose: To be had, and to have. The Son is the Christ for that very purpose. The Son fulfills this purpose as the Christ, as Jesus, "The Christ, the Son of the living God," according to Peter's confession. It is the Son's anointing as the Christ that gives Him the perfect knowledge of the Father's desire, and out from that anointing comes the empowerment to fulfill the Father's desire. He shares that anointing with us, so that, "(We) all have an anointing from the Father, and (we) all know," as John also explains.
Everything that God has for us is summed up in the gift of His Son. In Him we have all things. Oh the wonder of it; He in whom, and for whom, all things were created; He, into Whose hands all men have been given by the Father, and Who is the Inheritor of all things, means to be had by us.