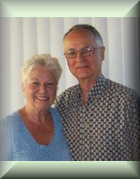 Repentance
By John Gavazzoni
A question was sent to me that revolves around the description of John the Baptist's ministry as "... preaching a baptism of repentance for the forgiveness of sins."
To address this question in such a way as to offer some clarity will be like conceptually loosening our minds from a state akin to a ball of tightly pulled knots. That's how much confusion there is abroad among "Bible believing Christians" on the subject of repentance and the forgiveness of sins.
First of all, I suggest substituting "heralding" or "proclaiming" for "preaching," since "preaching" – for us who've had to suffer through years of religious brainwashing – tends to make us prone to immediately think in terms of God laying down conditions in order to free Him from being angry toward us so that we might get into His favor.
John the Baptist came introducing a new way of thinking, exactly contrary to the above. "Repentance" literally means a change of mind, implying that said change would affect a directional change of life. John came heralding an immersion into a new way of thinking. Doubtless, the Jew of that day did not differentiate a ritual from the spiritual reality.
Every act toward God in their religious culture called for a ritual – a visible, liturgical expression. So the question, Was he referring to an outer water immersion, or an inward one? – is not relevant. His audience did not think in terms of either/or.
John came proclaiming an immersion into a new way of thinking re: God, especially in respect to how He thinks about us in our sin. That new way of thinking, as it would unfold to those God gave an ear to hear, was only new to them, but it was eternal in God, for God – BY NATURE – does not hold men's sins against them relationally. He's our unconditionally loving Father, and nothing we can do can change that. He will not disown us because of our sins, and any acts of righteousness on our part, will not improve His attitude toward us. That's Love 101.
We have been taught that if we believe in Christ as Lord and Savior, on the basis of His Son's shed blood on our behalf, He changes His mind toward us, and ceases to hold our sins against us. Western Fundamentalism's spin on the gospel has God repenting, rather than man. But God's refusal to let sin mar His relationship to us, when revealed to us in the (true) gospel, evokes a change of mind in us regarding our perception of how God relates to us, so that we begin to relate to Him in accordance to His eternal relationship with us.
In receiving Christ, we accept our acceptance by God. There's the difference: God doesn't accept us BECAUSE we accept Christ, but rather we accept in Christ the acceptance that we already have in the heart of God. Firstly we are "accepted in the Beloved," and upon that basis we come into "the assurance of faith." 
Let's keep in mind those other aspects of John's basic message, which are: "Repent (change your mind) for the kingdom of heaven is at hand," and "I, indeed baptize you with water, but One cometh after me, whose shoe latchet I am unworthy to unloose, He it is who shall baptize you in the Holy Spirit and fire."
We need to ponder the relationship between those three fundamental declarations. They overlap, so as to give us a full picture of what John was sent to proclaim. God's rule is near/at hand, a rule that will be inward by an immersion into the Holy Spirit – a complete dipping into the Spirit that permeates into the depths of our consciousness. And basic to that new consciousness would be having their sins divorced from us, no longer carrying the guilt-stain in our once-defiled consciences.
The word for immersion/baptism, was a word used for when a cloth was dipped into a dye, so that the dye would change the color of the fabric in a completely penetrating way. I'm in the leather business, and the above is akin to what we call vat-dyed. The leather is immersed into a vat of dye, and the dye completely penetrates into the very fibers of the leather. No matter how deep you cut into the leather, it will be the same color. 
His hearers were actually promised that they would become completely free of any sense of incurring displeasure from God, of any sense that He would turn against them in vengeful retaliation for them offending Him, and that this would be integral to the kingdom which was even at that moment at hand. I'm always deeply moved by the picture in Revelation of a Little Lamb in the midst of the throne.
What that says to me is that central to the rule of God is sacrificial love. That's what will finally determine all destiny. As for what the gospel meant in terms of forgiveness to the Jews of that day, is that though there was no teaching about eternal retribution anywhere in the Old Testament, they still, according to the Book of Hebrews, "were all their lives subject to bondage through the fear of death."
There was a shallow relief from the fear of the unknown realm (sheol, the place of the dead) afforded by the Old Covenant blood-letting rituals, but to repeat, it was only a shallow relief. It took the precious blood of Christ, as "He offered Himself in the eonian Spirit" to, by that Spirit, reach into the depths of our hearts.