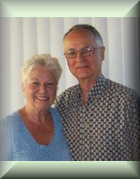 The One as Many
The Many as One
By John Gavazzoni
I think if I could accurately analyze each and every one of those precious moments when a new shaft of spiritual light penetrated my heart, I'm sure it would become clear that each of those further exposures to truth immediately evoked from my spirit, that response of awe which is at the heart of true worship. But almost as immediately, my soul's theological construct became disturbed. In fact, the disturbance entered in me so quickly on some of those occasions, that it was not until much later that I became conscious that the moment of awe-filled worship had preceded the disturbance.
One such experience happened well more than 30 years ago when our oldest daughter, Jackie, who, having come under the influence of two communities impacted by the charismatic move: the hippy/Jesus People community, along with the community of generally older church folk, asked me a question, obviously arising from not being able to fully participate in that particular atmosphere of worship that characterized that move of God.
I can't remember the exact wording of her question, but in it she revealed, with a very child like spirit, that she couldn't understand why God and Jesus ought to be worshiped. That is, why did Their existence, apart from the rest of us demand that They be worshiped?
As I look back on that occasion, seeing the picture in my mind of the two of us sitting in our living room as if it were yesterday, I now remember both the penetration of light, and the disturbance, a disturbance on that occasion that included a mini-second of panic. Here was our first child questioning God's right to be worshiped. Yet I picked up on something she was grappling with, which had to do with "except you become as a little child, you shall in no wise enter the kingdom of heaven." Jackie was well into her teens at that time, but it was "her inner child" who raised the question.
A seed was planted in my mind that evening that continued to disturb my theological construct. Jackie was in a confrontational state of mind that evening, beginning to feel the need to break free from what she felt was the imposition of my convictions upon her. I hadn't been aware of the fact that she had chafed under that perception for years. Was it only a perception on her part, without warrant? Definitely not. I can see that now.
My spiritual influence in her life had been more of an imposition of law, than a presence of grace, even as I taught and preached that God's posture toward all men was one of grace, and not law
I began to see that the question she confronted me with was integral to, and had helped move me toward, the understanding that to worship God as the One "there" by the many "here" amounted to seeing God as the big One above all, and utterly distinct from, us little ones. It amounted to turning God into an idol, which is making of Him an object, albeit it THE BIG object demanding worship from us little subjects. I hadn't yet fully faced that The God Who IS ABOVE all, IS also THROUGH ALL, and IN ALL. That God was beginning to challenge my perception of Him, and by doing so, was shaking everything in me that could be shaken.
Oh the disturbance that's been involved in all of this! It reached that point of the intellectual tension one often experiences in TRYING to understand someTHING ABOUT God, just before light breaks through from Him whose Being cannot be understood apart from knowing that God Himself has no existence apart from man. Without us, God would not be. Without us, all of mankind, God certainly would not be God. There I said it, that which I greatly feared to say.
Hang in here with me dear reader. According to Paul, God has a Seed (Greek: Sperma), and that Seed is Christ. From that Seed has been birthed the One, inclusive of the many, but if the One is inclusive of the many, the many make up who the One is. The many within the One are there in the One having their Being in Him. They are not a bunch of little beings within the Big Being. We were already in the Seed, constituting the fulness of Him from the Beginning, the Beginning which He IS.
We, the whole body of humanity, which will finally be manifested as the body of Christ, belong to the essence which is Deity. That which is in Him, makes Him who He is. Thus we have Paul declaring that the church is His body, THE FULNESS OF HIM WHO FILLS ALL IN ALL. It pleased the Father that in Him, the One, all fulness should dwell, and the many are the fulness of Him dwelling in Him while He dwells in them. It is equally true that the One in the many makes the many what the many are in Reality, AND that the many in the One are what make the One the Reality which He is.
We all are intrinsic to the eternal Beginning and Consummation which Christ IS. That's why it is true, that "when He shall appear, we shall be like Him, for we shall see Him as He is." He, in His Personhood, is the summary of us all, and His Personhood would not be what it is without having us in Himself.
When God sent His Son into the world, His Son, Jesus of Nazareth, the Christ, the Lord of all mankind, He came TO us IN us, AND came TO us, with us IN Himself. He, inclusive of us, was already "here" from "there." He was "here" (the eons), having come from "there" (eternity), as the Seed of Divine Humanness passed on from Eve to Mary.
Jonathan Mitchell commented as follows:
"Thanks for sharing this, John - it is rich. I think that you have well presented "The One as Many - The Many as One." From what He has thus far revealed to me, I can definitely see this as "the Son - the Christ." As Son, He is the Firstborn, and we are included in Him. As the Christ, He is the Beginning of the Creation of God. So when God birthed the Son He at the same time birthed us in Him; when He created all of creation, He created us and all in Him.

"In the sense that humanity is in and came from the "heart of God," I agree that without humanity - and thus also without creation - God would not be God as He [is]. But taking one step backwards - if such could indeed be done - prior to creation and prior to humanity being birthed existentially (in the eons), God was still God. This is what I perceive as being God as what Tillich calls "the Ground of Being."

In the sense that the telos of God is humanity, then God (which includes His telos - His purposed destiny and goal) would not be who He [is] (i.e., God), apart from humanity. But in this sense the same goes for creation, the universe. What we have is what Marcus Borg, and others, call "panentheism": God within everything; everything within God - God all in all; within Him [all] having its existence.

"Are we tracking together, or are you seeing more than what you expressed in this article?" -- Jonathan