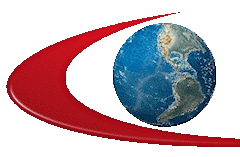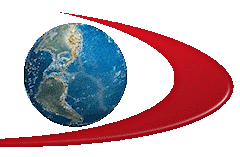 About Greater Emmanuel International
The Greater Emmanuel International Ministry website is brought to you by David E.L. Johnson, John R. Gavazzoni, Jonathan Mitchell and Kenneth B. Greatorex, with the site being maintained by Richard Wayne Garganta. We are a part of the people of God with a message of hope, love and joy! Our purpose is to share the good news of our loving Father God as he directs.
Biography of Kenneth Greatorex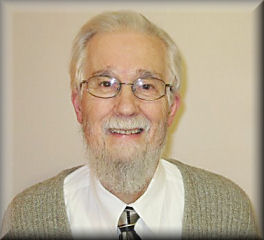 Kenneth was born into the family of a Pentecostal pastor in Winnipeg, Manitoba, in 1936. They lived in western Canada until moving to Kitchener Ontario in 1952. After a Good Friday service in 1941, his father led him to received Jesus as his Savior, and at age of 13 was baptized in the Holy Spirit. He was raised in the Pentecostalism legalism of that day with almost everything considered SIN. His heart hungered for more of God and he sensed a "calling" upon his life. When the Latter Rain revival broke out in 1948, the news of it made him hungry for this move of the Spirit.
In late 1954 he had a terrifying experience that caused him to think he had committed the dreaded "unpardonable sin," and he was sure hell was his destination. Days later he told his dad, who prayed a simple prayer, gave him wise counsel, and a life changing suggestion. Why not go to Bible school? Kenneth thought that it was too late in the year, however, his father knew of a school in Chicago, where he could start in January 1955.
During his second term of Bible College at a chapel service, it came very clearly to him that he was to leave. It wasn't easy, and no one understanding. He left resigned to set aside whatever ministry calling he had. He then received an offer to become a carpenter apprentice, and applied to become a landed immigrant (Green card). While he enjoyed the carpentry work, he had areas of incompatibility with his employer's expectations.
While working in carpentry, he got a splinter in his hand one Monday that festered more each day. By Friday his hand and arm were swollen, and he became sick. He was treated at a hospital and released in a couple of days. Years later he learned how quickly the healing had taken place. This situation led to a date with destiny.
Since it was too soon to return to work, he decided to attend a chapel service at the Bible College. There he met Jerry Cornell, who years later would have input into his life, and he learned about the Latter Rain meetings being held at a North Chicago skid row mission. These meetings met the yearning for God that he had. He had attended many healing evangelists' meetings including, Oral Roberts, William Branham, Jack Coe, and more. They were exciting, but there was no spiritual fulfillment.
The flowing of worship at the Latter Rain meetings was in a dimension that was unknown to his hungry heart. Worship became something that he was to speak or write about many times in the years to come. The "grace message" was so unlike the religious holiness he knew, yet, just a few months before the Lord had begun to prepare him for this liberating message. The chorus, "There's a mighty glory coming," planted deep within his spirit the expectation that he would live to see the glory of God revealed in a mighty way. He has spoken and written about the glory of God many times.
The two occasions of prophesy over him in 1956 by Latter Rain apostles and prophets melted his spirit, with tears flowing freely as he began to realize the love of God for him and learn of the calling of God upon his life. While it was not recorded, he remembers hearing that one day he would return to his own country and minister from coast to coast.
Friends of his decided that it would be better to enlist in the US Air Force for four years rather than be drafted into the army. It seemed like a good idea as he was classified 1A by the Draft Board. So early in 1957 the time of coming down from the "mountain tops of glory" into the "demon-infested valley" below began. Years later he came to look back and thank God for those trying days, and the stability in God they brought him into.
It was in 1958 while on leave that he first heard the message of reconciliation/salvation of all. His spirit rejoiced and held onto the truth, but his mind had problems. His strongly worded questioning letter to his pastor received no reply. The truth of reconciliation remained dormant in his spirit, yet he often proclaimed the truth of the glory of God filling the earth.
He was led to return to Canada in 1961, and in seeking for a church related to latter rain, he was led to Toronto. Yes, Latter Rain was over just as was the Pentecostal revival. At that time, there was something unique happening at this Toronto church. The praise, the worship, the kingdom and glory choruses, the songs of the yearning heart of our Father for his sons, spoke deeply to many hearts, and the positive proclamation of God's purpose in the earth was proclaimed. It was almost ultimate reconciliation, but not quite. Ministers traveled from as far as Texas to participate in the conventions.
It was during these days that he met and had close fellowship with David & Carolyn Johnson. In time they lost touch, and many years later would be reconnected because of a co-worker of Jerry Cornell, who had encouraged Kenneth to be a part of "The Move" (North Battleford) for a few years.
During the years that Kenneth attended the Toronto church, he met his future wife Dale. He tells how the first time he saw her in 1963, that the Lord told him he would marry her. After weeks of trying to meet her properly, he succeeded, and six weeks later they were married. They have been blessed with two daughters and a son. It was about 1965 that Kenneth made some seemingly foolish decisions that resulted in their not being able to attend the Toronto church because of distance. Only in more recent times could he see back, and discover the hand of God in those "foolish" decisions.
It was about this time when there was a subtle change at the Toronto church. The meetings, while good, were lacking and the flow of revelation had ceased. The "cloud of glory" had lifted. It was only a few years ago that Kenneth learned that one of the reasons for this could have been that the pastor had separated from brethren who leaned toward ultimate reconciliation, however, there may also have been other factors.
Then the Lord led the family to fellowship with a group of people who had come out of the Church of Christ, and a blessed time it was! Then one day Kenneth's father made a suggestion. Why, not be ordained (1972) and have credentials with the organization he now led. His father wasn't part of the Pentecostal denomination he loved, because his vision of the Body of Christ has grown past strict denominational boundaries. Thus he began the Full Gospel Fellowship of Churches & Ministers of Canada, which was open to fellowship with many on the basis of being in the body of Christ.
In December 1974 the Greatorex family was involved in a major car accident. Their son David should have died that night, but lived. A few days later Dale, following bowel surgery, had a massive stroke, and was briefly in the presence of her Lord. Kenneth was told that Dale would probably not live, and if she did, she would be in a nursing home for the rest of her life. God who knew before the accident happened, promised life, and kept his word.
A few years after the car accident, Kenneth became the leader of the Full Gospel Fellowship, and did travel, and minister from coast to coast in Canada as had been prophesied in Chicago. When his father had stepped down there were about 60 to 70 ministerial members and a handful of churches. Within five years this had grown to more than two hundred ministries and 40 to 50 churches. In late 1982 Kenneth was coming to the place of being "burned out," and so he resigned all positions in January 1983. During a year of very limited finances, they never went without. As his health began to recover, he incorporated a new "fellowship," which in time began to grow, until one day it became clear that it was not to continue, and he brought it to an end.
Following his restoration to heath, Kenneth, whose ministry was primarily teaching, with a prophetic aspect, traveled some and worked with several churches. Later, he was to spend several years in fellowship with "The Move" brethren of North Battleford, whom his friend Jerry Cornell had introduced to him. It was because of this that one of the brothers, Terry Miller, asked David & Carolyn if they knew him when they attended the same convention. This led to renewed fellowship and the discovery that the Lord had been uniquely leading them in the same areas of truth. It was as if there had never been years of separation.
Those who influenced his life and teaching ministry include, first of all his father, George Greatorex, as well as Winston Nunes, Dwight Niswander, and David Banks a friend in Arizona. Some of the authors that have inspired him include Watchman Nee, DeVern Fromke, Norman Grubb, Ray Prinzing, Oswald Chambers, John Bray and A.W. Tozer.
During the years of Full Gospel Fellowship ministry and later, one of the pastors that Kenneth had worked with was Alan Mc Savage. His father, George Greatorex, and he had ordained Alan in 1979. Many years later Alan invited Kenneth to help him transform his church corporation into what today is known as Greater Emmanuel International Apostolic Team Ministry.
Kenneth still desires pure worship and to see the glory of God manifested. He sees the restoration of all of our Father's creation back to Himself, and the ultimate where this vast family grows into that which our Father God desires, the whole earth being full of glory, full of sons that have been changed into the image of Christ. He believes that the path from restoration leads to glorification.
John Gavazzoni Biography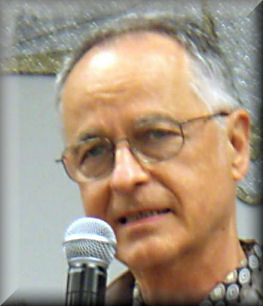 John Gavazzoni's early religious training was in the Roman Catholic tradition, and, as such, it was expected by his very traditional Italian family that he respect the family's ethnic connection to that belief-structure that had continued unbroken for many centuries especially on his father's side. God had other ideas.
At age sixteen, John, very unexpectedly, found himself face to face with Jesus Christ the Lord, who claimed him as His own, and stopped his headlong rush down a teenage path that was leading to no good end. It was a conversion that dumbfounded his family, and stirred them to seek for his counter-conversion though the help of church authorities. It didn't work, for John had personally experienced the faith of Christ in contrast to a traditional belief system.
A gifting for declaring the Word of God immediately emerged in his life, and he preached his first sermon in that same year of his conversion. As His understanding of the gospel of Christ underwent a slow, sure deliverance from corrupting religious presumptions, he increasingly magnified the grace of God, and finally came to realize that the salvific accomplishment of God through His Son was universally effective.
Since that peak moment of revelation, he has served the body of Christ as a member compelled to search out the deep mooring within the nature of God upon which the gospel of Jesus Christ stands. John will make you think, and rethink much, if not most of what you assume to be truth, while staying "anchored to the Rock which cannot move, grounded firm and deep in the Saviour's love."
Biography of Jonathan Mitchell

Jonathan Mitchell was baptized as a young boy in the waters near Yosemite National Park by his father, a Baptist minister. He grew up under his parent's pastoral influence and was introduced to the "high call"of Apostle Paul. He was 18 when his father died. He began to question God's plan for his life.
Turning in a 4-year scholarship, he dropped out of school to study the Bible from cover to cover. During this time he became acquainted with the writings of Bill Britton, George Hawtin, Ray Prinzing and Preston Eby God's word became a passion! Returning to college, he studied N.T. Greek, archaeology, linguistics and world religions. He finished his formal education in 1975 with an MA in Anthropology.Currently, Jonathan enjoys translating and teaching Bible studies, even with full-time employment. He and his wife, Lynda, live in Arizona, USA. They have 3 grown children, 1 teen-ager and 2 beautiful grandsons.

Emails for each ministry are on their respective pages. To report technical problems ONLY, email Web Tech Richard Wayne Garganta