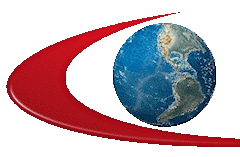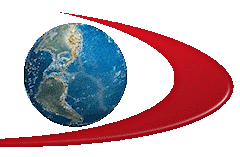 Proclaiming Jesus Christ, to be King of kings and the savior of all men.

---
---
---
---
Crosswalk Bible Search
---
---
2. Bible Study Aids
---
3. Books (by Title)
---
4. Collections of Books
1. Guide to Early Church History Compiled in 1994, ICLnet's Early Church History guide is the original guide to have appeared on the internet. The Guide includes the writing of Clement, Polycarp, Ignatius, Tertullian, Cyprian, Athanasius, Augustine, and works such as The Epistle of Barnabas, the Didache (Teaching of the Lord through the Apostles), The Shepherd of Hermas, The Martyrdom of Polycarp, The Epistle of Mathetes to Diognetus. We extend thanks to Professor James O'Donnell at the University of Pennsylvania for having proofed the original edition.
2. Institute Practical Bible-education Electronic Public Libarary A large collection of excellent documents from the Reformed tradition.
Books on Line from Bruderhof Community
The Christian Classics Ethereal Library Professor Harry Plantinga's noteworthy collection of internet texts includes text by Alphonsus, Augustine, Bunyan, Calvin, Chesterton, Donne, Edwards, Hooker, Ignatius of Loyola, Inge, John of the Cross, a Kempis, Law, Brother Lawrence, Milton, Ruysbroeck, Spurgeon, MacDonald; and Matthew Henry's Commentaries, Easton's Bible Dictionary.
Commentaries on the Minor Prophets by John Calvin (Institute Practical Bible-education, The Netherlands)
Early Church Fathers (Wheaton College) (Includes extensive writings from Ante-Nicene, Nicene, and Post-Nicene Fathers.)
Pocket Classics from the Christian History Institute Documents include The First Apology of Justin, The First Epistle of Clement to the Corinthians, and The Persecution and Martyrdoms of Lyons in 177 AD.
---
Bible Study Aids
---
Bible Commentaries
1st Epistle of Clement to the Corinthians [ca 96]: A formal letter written on behalf of the Roman Christian community urging Christians who had been rebelling against church authority to be submissive and obedient. Tradition attributes it to Clement, allegedly one of the first bishops of Rome.
2nd Epistle of Clement to the Corinthians [ca 150]: Sermon thought not to be the writing of Clement himself. Advocates sound view of Christ, the resurrection, and holiness unto God. Enter into battle against the ways of this world, work out salvation through strength in Christ.
The Epistle of Barnabas [ca 130]: This letter, probably not authored by the NT Barnabas, repudiates the claims of Jewish Christians at the time who advocated adhering to observance of the Mosiac Law. Argued that Christ provided salvation and man is no longer bound by the Law. Compares holy life to unrighteousness.
Didache (Teaching of the Lord through the Apostles): Eleventh century MS discovered by Philotheus Bryennios. The Didache consists of various parts, starting with the "Two Ways" ethical instruction (see Barn 18-21) and including community rules for liturgical practices and leadership conduct, before ending with a short apocalyptic section. While some of the material might go back before the year 100, the current form of the document is probably mid-second century at earliest.
The Shepherd of Hermas [ca. 150]: Written by Hermas, who is believed to be brother of Pius, the Bishop of Rome. The Shepherd of Hermas is an apocalyptic document (in the sense that it claims to be revealed), modelled after the Book of Revelation. It deals with practical matters of church purity and discipline in second century Rome.
The Epistle of Polycarp to the Philippians [ca 130?]: Polycarp was a church leader (bishop) in Smyrna, Asia Minor. Exhorted the Philippians to holy living, good works, steadfast faith. Interested in ministry and practical aspects of daily life of Christians.
The Martyrdom of Polycarp: The earliest preserved Christian martyrology, probably from the latter part of the second century (not too long after the event). Records the tradition of the trial and execution (burned at the stake) of Polycarp.
The Writings of Ignatius: Bishop of Antioch in Syria [ca 1-2 century] martyred in Rome by beasts (ca 105-116). On his way to Rome, he visits and then writes to various churches, warning and exhorting them. He also writes ahead to Rome, and writes to Polycarp, bishop of Smyrna. Warned the church against heresies that threatened peace and unity, opposed Gnosticism and Docetism. In the Epistle to Smyrna, insisted Christ came in the flesh not just in spirit.

---

The Epistle of Mathetes (Believer/Disciple) to Diognetus: This Apologetic treatise? written perhaps ca 200, presents a rational defense of Christianity and shows the folly of idolatry. The document also discusses Christian influence in the world.
Origen's Commentary on the Gospel of John. Commentary from the Philadelphia Seminar on Christian Origins.
Origen's Contra Celsum. Commentary from the Philadelphia Seminar on Christian Origins.
The Writings of Tertullian: Our earliest extensively preserved Latin Christian author [140-230], who aligned himself around 207 with the "Montanist" Christian movement that was considered "heretical" by the representatives of emerging mainstream Christianity.
The Writings of Cyprian: Cyprian [200-258] was the Overseer of the church in Carthage, Northa Africa, during a period of fierce persecution. After many years of persecution during which the church existed underground he was captured and executed by the Romans.
The Writings of Augustine: Augustine [354-430] was Overseer of the church at Hippo, North Africa, and is considered by many to be the father of western theology. Unlike earlier Christian writers, Augustine was not well-versed in the Greek Language. Thus, he did not use the Greek NT or the original texts of the early Christian writers as his sources but rather the Latin Vulgate and Latin translations of Greek texts
Confessions (translated by A.C. Outler)
Confessions (translated by E.B.Pusey)
Enchiridion (translated by A.C. Outler)
Augustine (IPB-e's Augustine archive includes Confessions, The Enchiridion, and On Christian Doctrine)

---



Creeds from the Bible (Statements of Faith)
Important Creeds of Christendom, from Reasoning with the Scripture Ministries
Notes on the Apostles Creed
Nicene Creed: As approved by the Nicaean council (325 AD)
Nicene Creed: the Creed of Constantinople (381 AD)
Notes on the Nicene Creed
Notes on the Filioque Clause Controversy
The Church in the Nicene Creed
Canons of the Council of Orange (529 AD)
Anathemas of the 2nd Council of Constantinople (533 AD)
Statement from the 3rd Council of Constantinople (681 AD)
Statement from the Synod of Constantinople (753 AD)
Confession from the Council of Nicea (787 AD)

Emails for each ministry are on their respective pages. To report technical problems ONLY, email Web Tech Richard Wayne Garganta