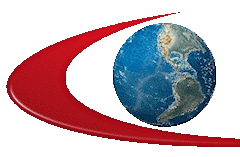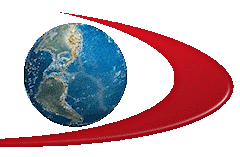 "Statement of Faith"
Proclaiming Jesus Christ, To Be King Of Kings And The Savior Of All Men.
" We believe in the Unfolding Revelation of Present Truth. To that end, we declare it is more important in WHOM we believe than in WHAT we believe!"
Greater Emmanuel International Ministry was founded out of a sincere love and desire for all fellow members of the body of Christ. Its purpose above all, is primarily to exalt and honor the Lord Jesus Christ in the message of His word and to prepare people to enter into the fullness of God. The Father desires all in His body to grow in grace and peace, being fruitful in every good work. The desired qualities of fruitfulness are essentially multiplied to us all through a progressive knowledge of the will of God and of Jesus our Lord. 1 Peter 1:2, 3:18; Colossians 1:9,10; Ephesians 3:19; 4:13.
The intent of Greater Emmanuel International Ministry, is to promote these fruit bearing qualities to the body through introducing scriptural study and research in what we believe are interesting, important, and even essential biblical topics. Our hearts desire is not to see a deeper revelation simply for the sake of knowledge itself, but we desire only the plain truths of the word of God, so that many will come to understand, and come to know in a fuller way, the true giver of life, grace and peace.
We pray our ministry and our writings will provoke deeper thought and encourage further study regarding the manifold purposes of God in creation, redemption, and final restoration of all things and that the Spirit of God through our ministry and writings may bring each one a new found love, faith and purpose in life. We make no claim to have all truth on any biblical subject, nor do we expect anyone to agree entirely with us in interpretation of any particular subject. To all who have an open mind and are interested, we would simply like to encourage and even to challenge you to study pertinent scripture on your own, and then make up your own mind as to your belief and conduct. Acts 3:19-21.
We seek not to bind anyone in strict doctrinal conformity. Instead, our prayer is, that they would be released from, and begin to grow out of, the many confinements and traditions of man and his religion. Conformity to the Lord Jesus Christ only, and not to man should be the major ongoing quest of us all. We as maturing Christians are called to be free in Christ, and no person or institution, have the actual right to take the place nor hinder our personal relationship with Christ and the Father. 1 Timothy 2:5.
If you study Church History, you will find that since before the Protestant Reformation, and before the split between the Roman and Greek Orthodox churches, there have been many divisions among Christians. Leadership issues were more often the cause of the divisions than doctrinal issues in early times, and perhaps such issues have continued in various degrees even into modern times. However, in the early church, decisions of doctrine, such as whether Christians must be circumcised, were made and were followed by the whole church and did not cause factions to be formed. Christians supported Christians, regardless of their doctrinal views.
We are not suggesting that all Christians must believe the same things. We believe there is one truth and there is one answer to each of the questions. And if we seek God's direction and follow His leading He will guide us into all truth. John 16:13; John 15:26; John 8:31-32.
We may, and indeed probably will have, a different understanding on at least one issue, but does that need to cause friction and dissension among us as we are all at different levels of understanding, so let us reason together and submit to one another in the sure and certain knowledge that, "He who began a good work in us will perfect it until the day of Christ Jesus." Philippians 1:6.
For He must reign until He has put all His enemies under His feet. The last enemy that will be abolished is death. For HE HAS PUT ALL THINGS IN SUBJECTION UNDER HIS FEET. But when He says, "All things are put in subjection," it is evident that He is excepted who put all things in subjection to Him. When all things are subjected to Him, then the Son Himself also will be subjected to the One who subjected all things to Him, so that God may be all in all. 1 Corinthians 15:25-28

Emails for each ministry are on their respective pages. To report technical problems ONLY, email Web Tech Richard Wayne Garganta